Washington DC, the nation's capital, is home to some fantastic nightlife. Whatever your jam, DC's got you covered, and this list will help you dial up just the right place for a high-energy, ultra-fun night out with friends on the town.
Echostage
Renowned as one of the best EDM venues in the world
Since its inception, high production values have been paramount at Echostage. From the cutting-edge, German-imported D&B Audiotechnik V series sound system (the first of its kind on the east coast) to interior design that ensures unobstructed sight lines from any seat in the house, the sensory experience of an Echostage event distinguishes the space from other DC entertainment players. Concert-goers can grab a close-up glimpse of the stage from the photo pit, or take a breather at two 60-foot bars that line each side of the dance floor. Visitors looking to enjoy the show from up high can cozy up to seven of their closest friends in one of the 30 bottle service Mezzanines.
Decades
6 floors and 8 bars encompass this huge nightclub
Located in the heart of the Nation's Capital, Decades is a 15,000 square foot retro-themed nightclub with 6 floors, 8 bars and 5 DJ's. Celebrating club culture, DJs, and the greatest hits from the '80s, '90s, 2000s, 2010's and the present, the club showcases graffiti, gadgets, gears and everything they love about the energy and excitement of nightlife and music of all genres. Decades has a variety of different VIP experiences, Funktion One sound system, and a rooftop that can be fully retracted or fully enclosed.
Opera Ultra Lounge
A vibrant and energetic venue with a state-of-the-art sound system

Opera Ultra Lounge is a unique lounge providing a posh and elegant atmosphere, professional staff, and superior service. With their sights on industry leading talent, celebrities and guests, they have combined a one of a kind venue exquisitly designed by renowned nightlife designer Francois Frossard, a state-of-the-art Funktion One sound system from BAHA Design Group, and lighting by acclaimed designer Michael Meacham of iDesign. The venue hosts both DJ-driven events and live music performances.
Rosebar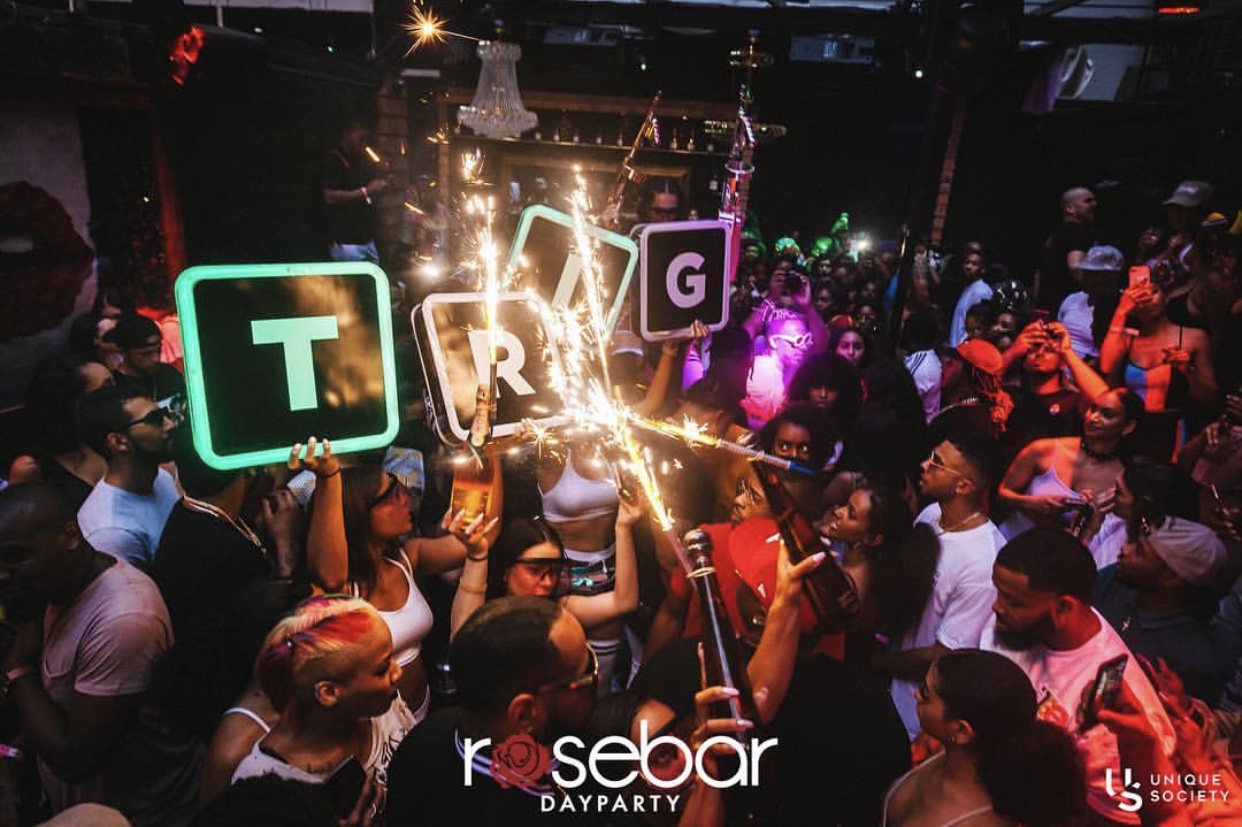 Great drinks and a even better time can be found here
At the Rosebar Lounge in DC, anythings possible. They've taken the liberty to create an exciting atmosphere, where the best drinks and an inspired decor create a feeling of unlimited possibility. There, you're night is what you make of it, where you're free to live out the stories you'll be telling the next week, meet a group of new people or even make that special connection.
Bliss
A massive dance floor for those who like to be in the action
An elegant, luxurious, cutting-edge, stylish and hip lounge in the Washington, D.C. Warehouse District.
Bliss has a refined décor with warm wood walls, candle-lit nooks, and plush seating fuse together to create the perfect place for a sophisticated night of lounging and dancing.
The Gryphon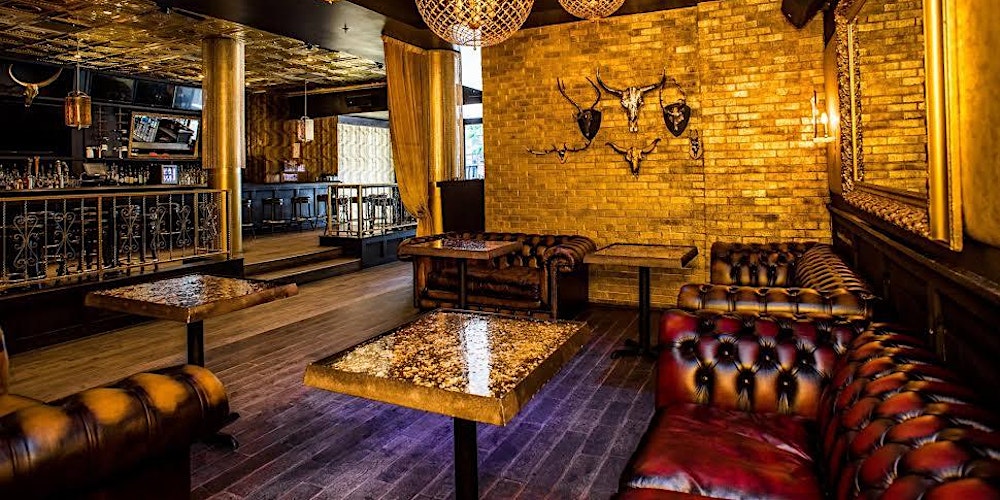 Upscale decor and a great food makes for a perfect dinner party
As DC's premier social house, the Gryphon encourages its guest to socialize through eating and drinking, while they provide a lively, energetic and fun atmosphere. Their goal is to make our guest feel as if they have been invited to a well planned neighborhood dinner party with close friends and family. This is why they consider themselves an all-in-one destination, perfect for any occasion.
St. Yves
A great spot for mingling and meeting new people
This is a sleek and stylish dual room lounge that has a open floor plan and is a great place for mingling and meeting new people. With 18 tables to offer, there is plenty of space to go around. They also have USB charging stations and coat/bag storage under seating.
Elevate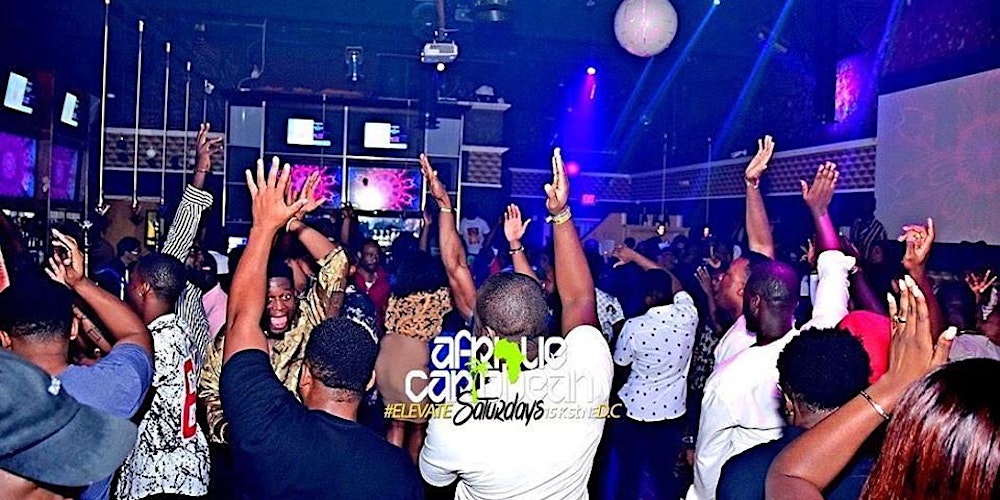 This place knows how to get the party started
Elevate brings a dynamic to the club scene very rarely experienced by your averaged person. The three floors all in one set a theater types of ambiance. Plush and comfortable sofas for table and large group reservations. They provide their patrons with a full bar and delicious kitchen.
Heist
A dark and intimate space with gold tones and a crazy fun crowd
Walk through bullhorn doors and down the stairs to discover a darkened, intimate space featuring black leather seating and tones of gold. The club spared no expense with their decor and is split up into a bar area and a dance floor section near the DJ booth. The crowd is fun-loving and lively.
Ultrabar
With plently of floors, bars, DJ booths, and tables, there is not shortage of fun
Ultrabar boasts five distinctive floors each with its own event options, state of the art lighting and sound systems, projection screens for large-scale video productions. The space is also home twelve HD televisions, six full service bars, four DJ booths, and twenty-six exclusive tables in total, each equipped for bottle service.
---
Washington DC Nightclubs FAQ
What time do DC Nightclubs typically open?
The nightclubs open around 9-10 PM.
What time do DC Nightclubs typically close?
Most close at 2 AM.
What is the dress code like at DC Nightclubs?
Guys can wear nice jeans and a form fitting plain t-shirt or a nice button down shirt. Girls can wear jeans or a comfortable but stylish dress if they prefer. Of course guys and girls can never go wrong with dressing up even more – there is no such thing as overdressing when it comes to nightclubs.
How can I book bottle service for DC Nightclubs?
You can book table service using our free mobile app. Or, if you're on desktop you can use our webapp.
How much is bottle service at DC Nightclubs?
Table minimums can get pretty expensive, but every venue is different. The best way to find out is to use our app.
GOING TO A NIGHTCLUB?
Download the #1 Nightlife App for FREE.
Get instant access to the best nightclubs and pool parties.
https://www.discotech.me/wp-content/uploads/2020/04/DC-image.jpg
380
1046
Discotech
https://www.discotech.me/wp-content/uploads/2020/03/Discotech-Black-Logo-300x138.png
Discotech
2020-04-08 11:45:07
2020-05-12 11:21:31
Top 10 Best Nightclubs in Washington DC in 2020