Dubai's diverse and varied nightlife has much to offer in the late-night entertainment stakes and the Emirate regularly hosts some of the most in-demand artists in the world including Solomun, David Guetta, Carl Cox or 50 Cent as well as the more underground artists that visit Dubai on a weekly basis. Get ready to be blown away by some amazing venues in this luxurious city. Get your night squared away on Discotech.
White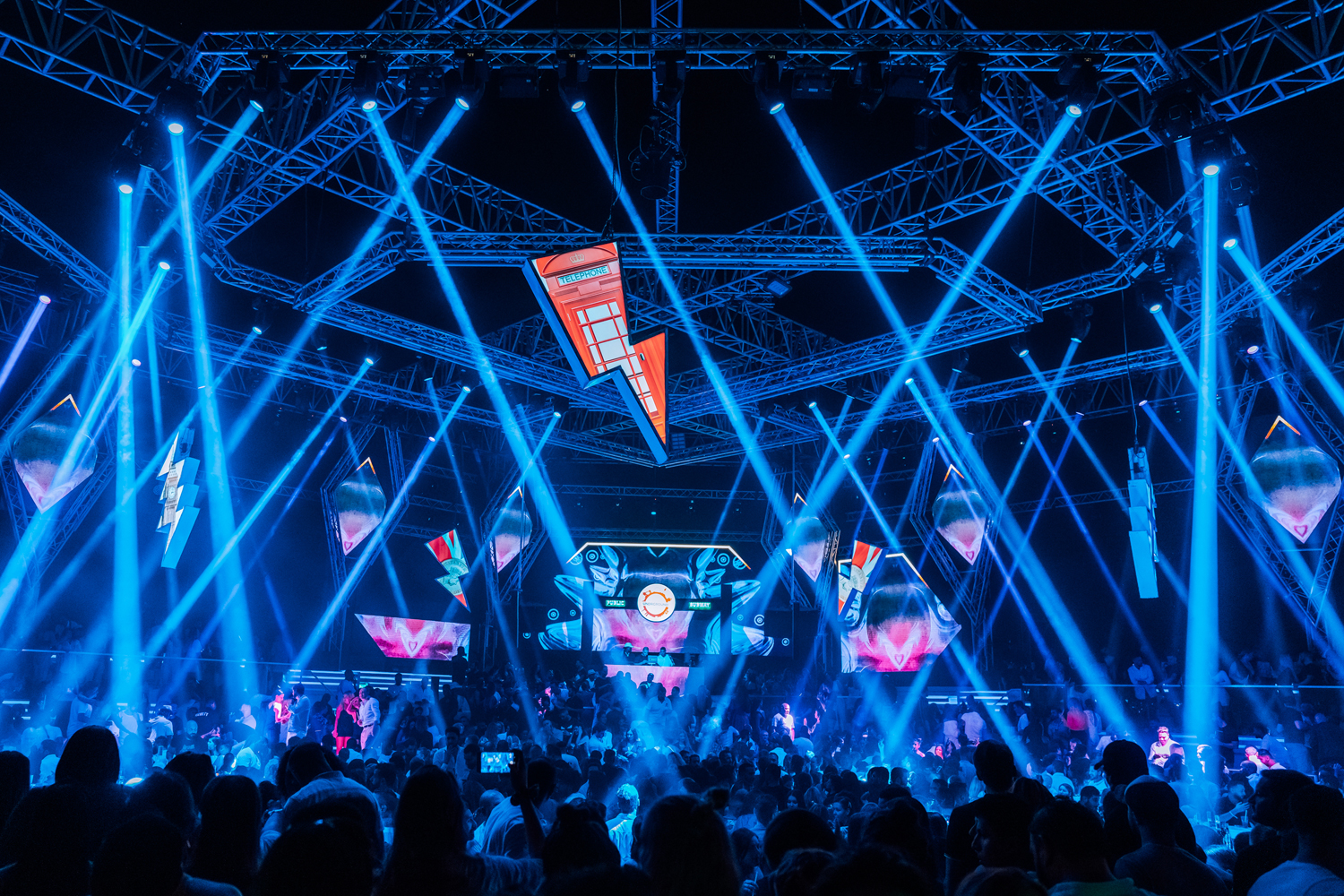 The mecca of clubs in Dubai with 3 themed nights of the week
Home to three distinct club nights, URBN, UNDRGROUND & PURE, each has its own distinctive personality, carving out an eclectic niche in a competitive market and attracting thousands of dedicated fans through the doors each week. And as befitting each night's individuality, White Dubai is transformed for each event, putting it in a rarefied global clubbing elite among the few international venues which also undergo nightly makeovers.
1 Oak
Are you going to "End up at 1 Oak" in Dubai?
Make sure you Ended up at 1-OAK, passing through our cavernous hallway engraved with Charles Darwin's writing. And where does this lead to 9,000 sq ft meticulously detailed architectural mastery, enhanced with a unique art collection from Roy Nachum. 1-OAK Dubai is providing everything from individual experiences to end-to-end services for luminaries, celebrities and elite visitors.
Base
World class production will leave you in awe
Base Dubai offers an immersive, exciting & unique experience raising the bar on the global nightlife scene. Much more than a traditional nightlife venue, this huge open-air venue plays host to an endless list of the world's top artists paired with unmissable world-class shows and production.The large scale state-of-the-art sound, light and pyrotechnic systems provide guests with an experience much more akin to a boutique festival or concert but with all the usual luxuries of a premium lounge.
Drai's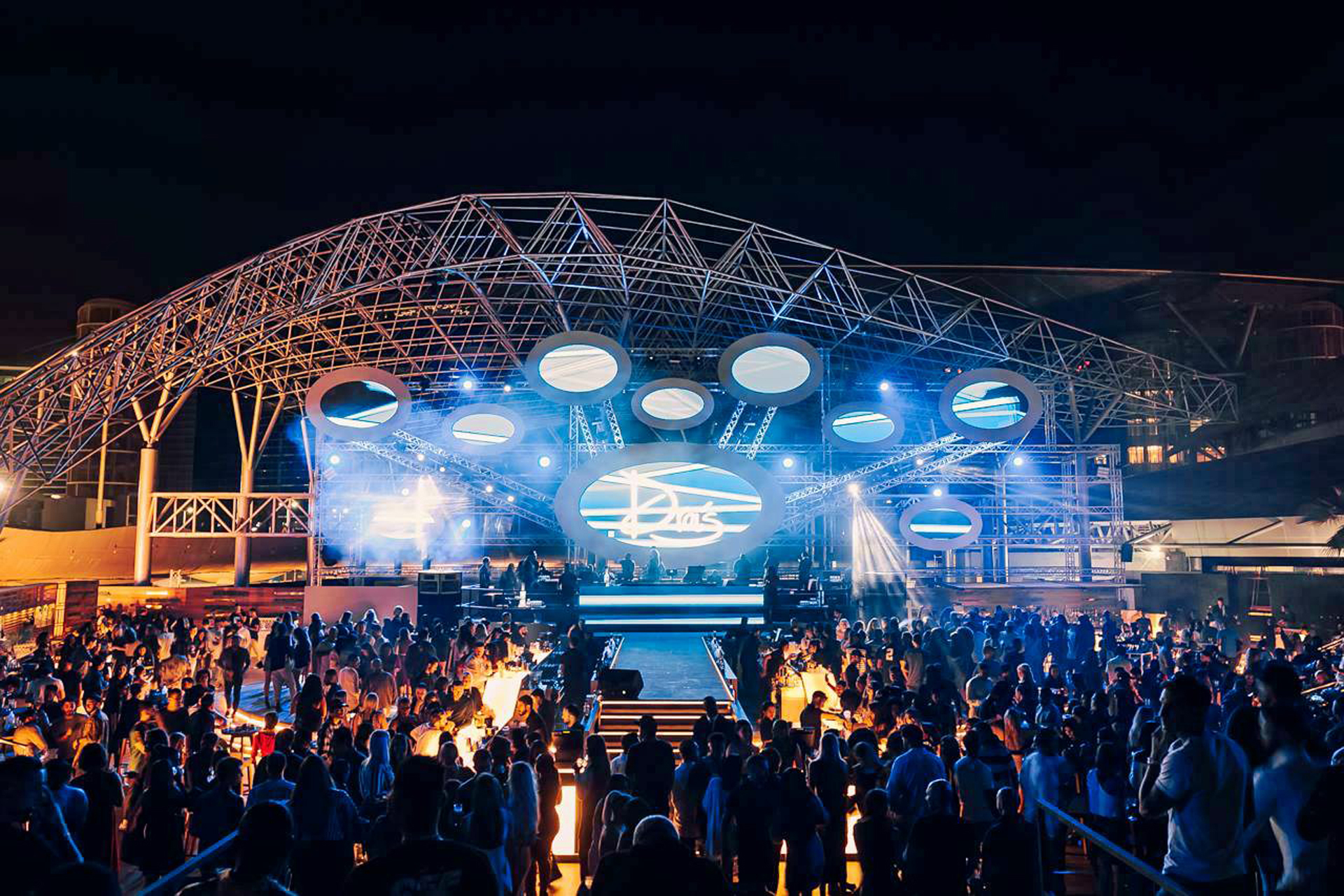 Drai's never disappoints when it come to great nightlife experiences
Prepare to be immersed in an unparalleled nightlife experience with incredible music, world-class service and show-stopping live performances all set in one of the world's most dazzling hotspots. A world leader in creating the very best guest experience Drai's has hosted some of the biggest names in hip-hop and R&B including Drake, Nelly, Nicki Minaj and Kendrick Lamar – Drai's is undoubtedly the ultimate party destination.
BOA Lounge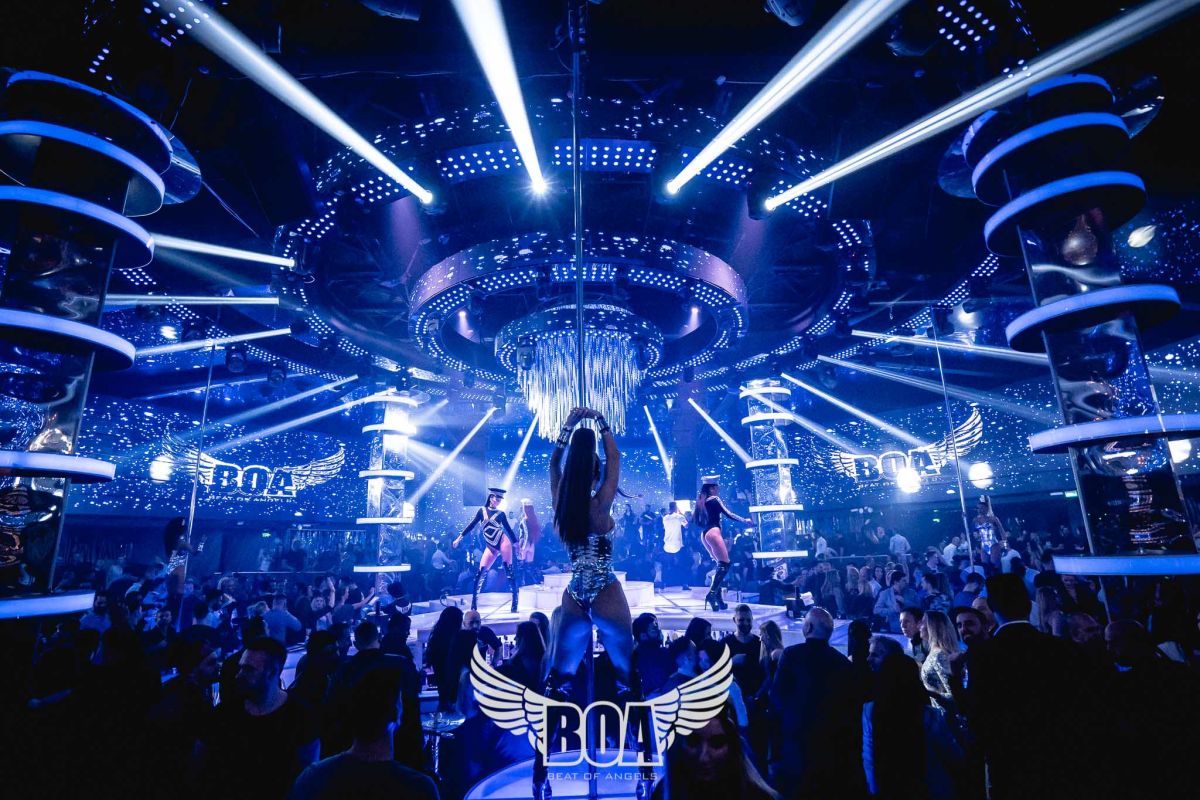 Don't miss the show every Thursday and Friday here
BOA Club is a 1000 capacity ultra-luxe night club in Dubai, located on one of the most famous addresses in the metropolis. Open on every Thursday and Friday, guests are treated to world-class entertainment and show-stopping performances from the world's most talented entertainers. Posh interiors, an indoor bar, and a lavish terrace offering fantastic views of the Dubai Water Canal await you at the BOA Club. Light up your weekends. Experience BOA Club's Epic Thursday party and don't miss out on Bling Friday for the best urban music.
Soho Garden
A social gathering like you have never seen before
Experience a playground of discovery, an unparalleled entertainment destination that captures true Dubai living – experience Soho Garden. Catering to our innate human desire to be surprised, inspired and part of a social phenomenon. A cosmopolitan enclave on the edge of the futuristic city, Soho Garden is one part buzzing urban scene, one part tranquil-walled garden that offers a uniquely diverse mix of dining, pool lounging and nightlife experiences.
Toy Room
Get ready to go wild and crazy
Following in the paw prints of the illustrious London nightlife venue, Toy Room Dubai boasts an exclusive yet fun experience. Their award winning nights lock it down and go that little bit crazy, A place full of Neons, Graffiti, Art and not forgetting our naughty mascot #FRANK the Bear and his cool crew hang out, pop bottles and get lit!
Billionaire's Mansion
The mansion has it all from dinner to the afterparty
Billionaire Mansion is a one stop destination housing a Japanese and Italian restaurant, Diamond Kalian Terrace, Lounge/Bar. Located in the Taj Hotel, Business Bay and open from sunset till the early hours of the morning, the venue offers a unique dining concept with authentic Italian cuisine partnered with contemporary Japanese dishes by the award winning restaurant Sumosan.
Skybar 2.0
Party it up all night with a superb view of the city skyline
Sky2.0 comes to life every week with its signature iconic nights, set to satisfy all tastes and a guaranteed all-night dancing for all. Starting the week early with wednesday's dstrkt spinning the best rnb and hip-hop music. Followed by signature night on thursdays with the best commercial, house and rnb tunes. Finally, the last chance to song out loud on fridays.
Secret Room
Bougie and luxurious define this high end nightclub
Secret Room is a boutique nightclub concept born in the heart of Moscow. It is strategically located underground in the ultra chic Five Hotel located on Palm Jumeirah. Carefully selected clients will have their fingerprint registered, giving them the ability to instantly access the venue. Did we mention you can drive a car into the club?
---
Dubai Nightclubs FAQ
What time do Dubai Nightclubs typically open?
The nightclubs open around 10 PM.
What time do Dubai Nightclubs typically close?
Most close at around 4 AM.
What is the dress code like at Dubai Nightclubs?
Guys can wear nice jeans and a form fitting plain t-shirt or a nice button down shirt. Girls can wear jeans or a comfortable but stylish dress if they prefer. Of course guys and girls can never go wrong with dressing up even more – there is no such thing as overdressing when it comes to nightclubs.
How can I book bottle service for Dubai Nightclubs?
You can book table service using our free mobile app. Or, if you're on desktop you can use our webapp.
How much is bottle service at Dubai Nightclubs?
Table minimums can get pretty expensive, but every venue is different. The best way to find out is to use our app.
https://www.discotech.me/wp-content/uploads/2020/04/dubai.jpg
221
512
dukedisco
https://www.discotech.me/wp-content/uploads/2020/03/Discotech-Black-Logo-300x138.png
dukedisco
2020-05-01 10:50:39
2020-05-04 05:47:04
Top 10 Best Nightclubs in Dubai in 2020