Houston is a bustling metropolis full of entertainment and attraction for both the action seeking clubgoer and the excitement seeking bar hopper. Whether your interests lie in themed Texas honky-tonks, high intensity dance clubs, chill wine bars or lively sport bars, there's a place for everyone to enjoy in Houston's nightlife. We've gathered the top hangouts on one easy list for you whether you're aiming to explore the nightlight districts of Downtown, Montrose, Rice Village, etc.Book your night on Discotech.
Cle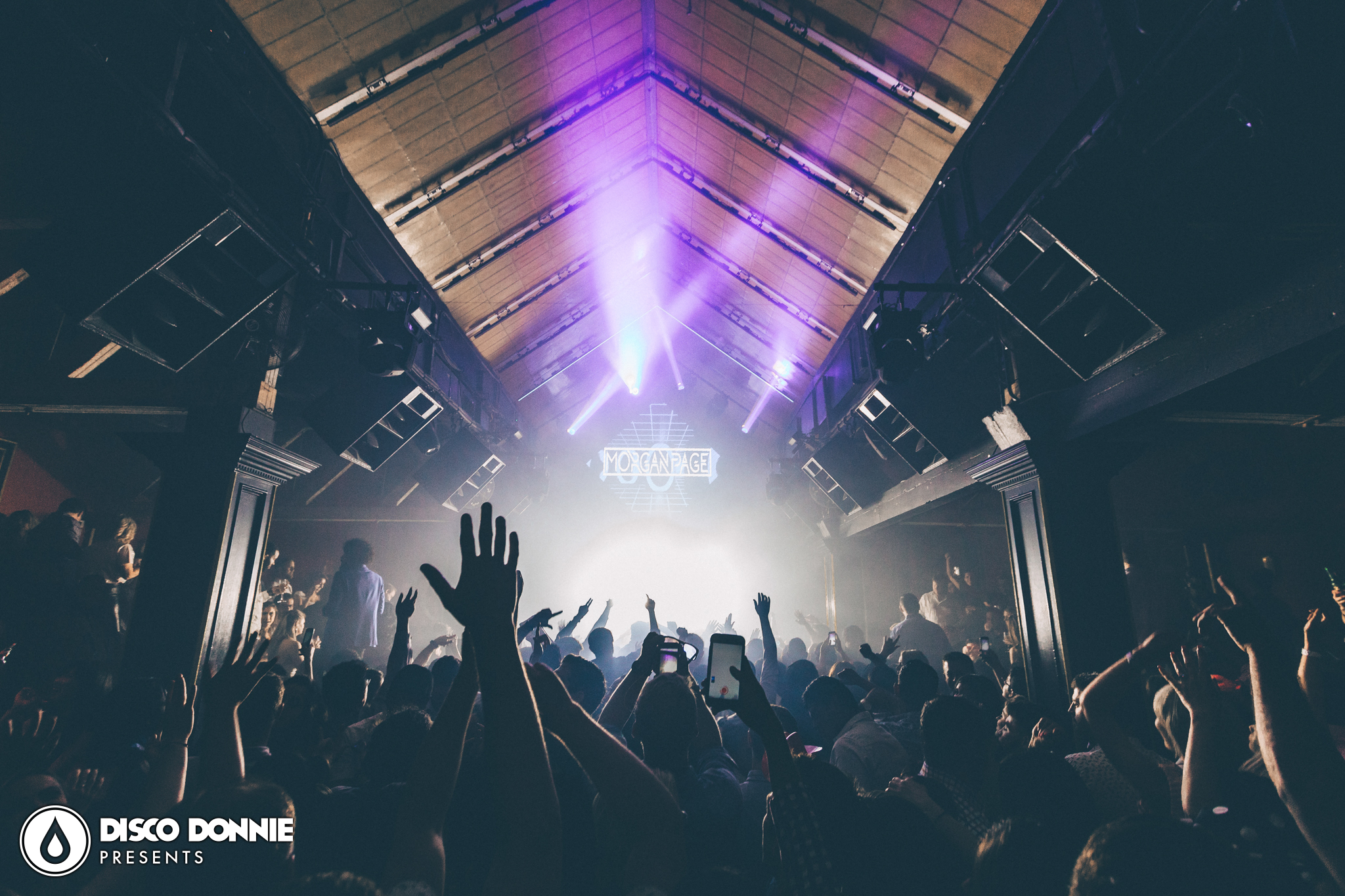 The best pool party in Houston
Clé has gone viral this year thanks to its massive pool parties. The clubhouse is Clé Group's flagship venue and is known for redefining the nightlife scene in Houston. Clé is a revolutionary hotspot located in Midtown that is  recognized for being the first venue in the city to offer upscale luxury entertainment and a mind-blowing club experience during both day and night hosted by some of the biggest names in DJing and music. The club offers a vibrant level of luxurious style and sophistication featuring a massive dance floor, 3 elegant bars, 5 different indoor/outdoor lounge areas, pool with daybeds, VIP cabanas and an elevated party deck.
Spire
A massive event space hosting some of the most popular artists
Spire is another nightlife venue that is under Clé Group. Here, you'll find a space that is dedicated to putting out amazing live performances featuring award winning International Pop, Dance, Hip Hop music artists and EDM DJs. With over 11,000 square feet of striking architecture, 3 beautiful bars, 40 exclusive VIP sections accompanied by state of the art sound and lighting, Spire is a swanky multi-room hospitality space that offers a one of a kind experience to the audience in between performances.
Concrete Cowboy
A bottle service infused sports bar that brings the action
Concrete Cowboy is the quintessential party bar for adults. Specializing in both bottle service and bar service, it brings an epic party environment for sport lovers in this space that is both a high-energy restaurant with amazing food and a sports bar with over 40 big screen TVs. A sports bar by day, Concrete Cowboy transforms into an energy filled club at night with VIP tables and dancing.  A bit classier than other sports bars, you'll find everything you need at the Concrete Cowboy.
Clutch Bar
A fun and lively bar that offers bottle service
Clutch Kitchen + Bar is the neighborhood sports bar reinvented. The kitchen specializes in contemporary American cuisine and offers a delicious selection of mouth-watering appetizers, garden fresh salads, oversized sandwiches and signature entrees on its game stopping menu. Behind the bar, they've got a curated selection of amazing wine, champagne, local microbrews, and a slew of hand-crafted specialty cocktails. Their bar also offers exemplary bar service.  As a testament to their success, they have locations in Houston, Dallas, and Chicago.
77 Degrees
The perfect temperature inside and out to get your night going
77° is a three-story rooftop patio bar that is centered around the idea that the perfect cocktailing temperature is 77°F. This open plan bar offers a thrilling drinking experience where the temperature is a constant and the variety of drinking options is endless with a palate-pleasing assortment of finger foods, and some mind-altering hookah flavors to heighten your experience. Stop by and enjoy their open-air patio, beautiful cocktails, and unique tapas dishes.
Stereo Live
Houston's largest event space
The venue is known to be Houston's largest event space. It spans over 30,000 sq. ft. and features 3 areas of event rental space that can accommodate anywhere from 100 – 3000 people. The space includes a huge main room, large outdoor covered patio (the Terrace), and an exclusive Upstairs Lounge for smaller events. At Stereo Live you are offered both the option of booking the three areas individually or booking the entire place. They have superior sound and lighting, large video screens and projectors, 7 bars, 2 levels, and balcony sections overlooking the first floor and stage , all fit to help you throw the most amazing party.  Stereo Live .  Stereo Live is the predominant location for high profile EDM performances as the hottest DJs in the world will often play there when they are touring in Houston.  
Aura
Another true nightclub that will promise to deliver a great night
The nightclub is located within the popular Rice Military area. This vibrant nightclub is dedicated to making sure you experience an amazing and unforgettable night. They specialize in VIP and bottle services, with the ability to offer you no wait times along with private tables for your enjoyment. Aura also has several renowned DJs in house like DJ Vice, DJ Crespo, Konflikt, Ruckus, Red Bull Battle winner Brian Dawe and many more who aim to make your stay extraordinary as you dance the night away.
Base
A home base for your night out in downtown Houston
Somewhere downtown lies a high-end nightlife experience with a sleek, mysterious vibe. Enjoy signature cocktails, world-class DJs, high-end VIP bottle service and more — all near Base is a hot new nightclub near Downtown's historic Market Square that will provide you with a clubbing experience that you have likely never experienced before. The club is named due to its underground location which is modeled after a billionaire's basement. With a sleek and mysterious vibe, located in the secluded depths of the Henry Henke building, you will certainly enjoy the signature cocktails, world-class DJs, high-end VIP bottle service and more that are all offered at the end of the elevator trip down.
---
Houston Nightclubs FAQ
What time do Houston Nightclubs typically open?
The nightclubs open around 9-10 PM.
What time do Houston Nightclubs typically close?
Most close at 2 AM.
What is the dress code like at Houston Nightclubs?
Guys can wear nice jeans and a form fitting plain t-shirt or a nice button down shirt. Girls can wear jeans or a comfortable but stylish dress if they prefer. Of course guys and girls can never go wrong with dressing up even more – there is no such thing as overdressing when it comes to nightclubs.
How can I book bottle service for Houston Nightclubs?
You can book table service using our free mobile app. Or, if you're on desktop you can use our webapp.
How much is bottle service at Houston Nightclubs?
Table minimums can get pretty expensive, but every venue is different. The best way to find out is to use our app.
https://www.discotech.me/wp-content/uploads/2020/04/houston.jpg
153
512
dukedisco
https://www.discotech.me/wp-content/uploads/2020/03/Discotech-Black-Logo-300x138.png
dukedisco
2020-04-23 11:48:22
2021-01-13 14:49:35
Top 8 Best Nightclubs in Houston in 2021